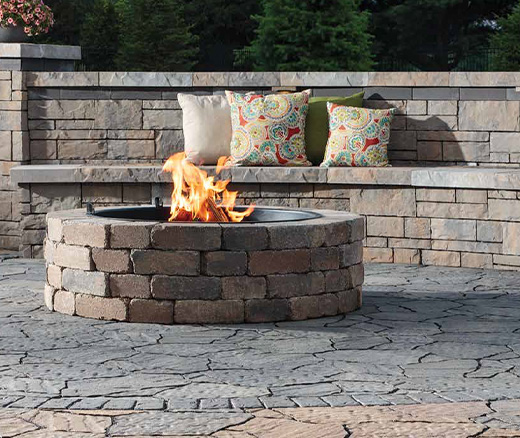 Available in 3 different colors, these round fire pit kits come with a fire ring insert and simple instructions for do-it-yourself assembly.
Specifications:
Outside Diameter is 4'6″
Inside Diameter is 39.6″
Weighs 1,532 pounds
Stacks up to 4 rows high
Fire ring and adhesive is included 
Cost is $533 plus tax picked up at our main office in Greencastle. Delivery is also available for an additional cost. Please contact us for delivery fees.
We will contact you shortly after your order has been placed. Orders usually take around 3-4 days to fulfill.